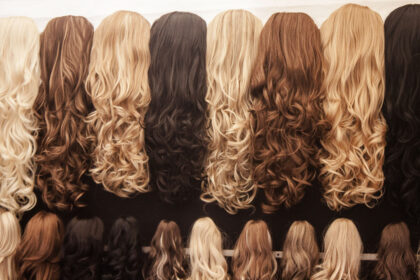 Summer is finally here and it's time to switch up your hair game with a wig that is both stylish and functional. With so many different options on the market, choosing the perfect wig can be a daunting task. But don't worry, Hairlivery is here to help you pick out the perfect wig for the summer season.
Consider Your Lifestyle: Before selecting a wig, consider your lifestyle and how it will impact your choice. Do you need a wig that's easy to maintain or are you willing to spend more time on upkeep? Will you be active and need a wig that's secure and won't slip? These are important factors to consider before making a purchase.
Choose the Right Material: When it comes to summer wigs, the right material is key. Look for wigs made from breathable materials like human hair or synthetic fibers that are lightweight and won't make you feel overheated.
Pick the Perfect Style: Summer is all about embracing a carefree and effortless style. Opt for a wig that is low maintenance and easy to style. You can choose from short bobs to long, beachy waves depending on your preference.
Consider Your Skin Tone: Choosing the right color is also an important factor when picking out a wig for the summer season. Consider your skin tone and choose colors that will complement your complexion.
Get the Perfect Fit: A properly fitting wig is essential for comfort and security. Be sure to measure your head and choose a wig that fits snugly without being too tight.
At Hairlivery, we offer a wide selection of wigs for the summer season that are designed to meet your unique needs. With our same-day delivery and exceptional customer service, we make it easy for you to find the perfect wig for any occasion.
Don't wait, visit Hairlivery.com today and use code SUMMERWIGS for an exclusive discount on our collection of summer wigs.
Thank you for choosing Hairlivery for all of your hair needs. We look forward to helping you achieve your best hair yet!
Hashtags: #Hairlivery #SamedayDelivery #SummerWigs #WigShoppingTips #SummerHair #WigStyles #HairGameStrong #SummerVibes #HairFashion #WigLove