One of the questions we get asked the most is "How much do your bundles weigh", which can vary from 3.5 oz up to 4.0 oz and that leads to a much larger discussion on the weight of your weave or hair extension. In our experience, we have found that :
1.It completely depends on the style you desire
For example one of the more popular styles is synthetic dread locs which have the appearance of being heavy but actually very light in weight which makes it a highly desirable and preferred style for summer. Now if you are looking for more of a Beyonce or Kim Kardashian look for a night in Las Vegas or on the town, you might want to look at a wig with high density (150%+) which adds to volume. One of the main downsides to this is that the larger and heavier wig can become a little warm in the summer months.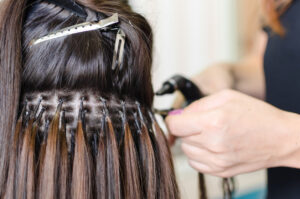 2. Type: Closure, Mens Piece, Frontal,Bundles and more
The weight of your extensions might also depend on what you actually need. For example, ladies if you need to simply add volume to the top of your hair you might consider going with a closure which can help if you are thinning at the top, and these can weigh any where from 2.0 oz  to 4 oz depending on the density and type of  closure (Full, Frontal, Lace and Silk) . If length is your issue you have sevral options such has the tradional hair bundle which can weigh from 3.3 oz to 4 oz , although you will find that most hair bundles weigh about 3.5 oz which means that the longer you desire, becuase it will thinner, will require more bundles to achieve the volume desired. For my fellas who are looking at adding to a thinning or balding top, your pieces will typically weigh about 60-70 grams or about 3 oz. Clip ins, Microloops and microbeads are sold by the strand however most packs come in 100 grams packs, this is another option for those looking to add volume and not commit to a full weave installation.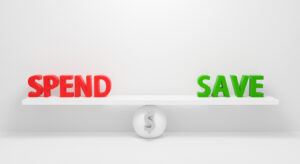 3. Budget
Lastly this really comes down to what you would like to invest in your look, with the economy in uncertain times consumers need to make sure that you are getting what you paid for. There are high-end options that sell you are on exclusivity or celebrity connection to the brand, these tend to be priced a bit higher but certainly provide quality as their reputation depends on it. Other options are ordering from an oversea supplier who is genrally cheaper than all other competitors, however there are tarrifs and if something were to go wrong with the hair you would be responsible for international shipping fees. Local options like Hairlivery.com who deliver premium human hair extentions is also another option if you do not want to get into LA traffic and still have the quality, 5 star customer service, and assurance that if something were to go wrong we are a phone call away.  Finally beauty supply stores are also a great option if you have the time, as they have employees who help guide  and advise you on your hair extension decision.
Overall we suggest that you consult with your stylist and really focus on your prefence, length of install and overall desired look.