Who we are
We are a 100% owned and operated company providing 100% Pure Virgin Human Hair and Wigs. We started because of the treatment we received when going in your local neighborhood beauty supply. We feel that when you are making a large investment like purchasing human hair, you should be treated with the best customer service available. We believe in the best quality and authentic 100% Pure Virgin Human Hair. Our CEO has traveled around the world in search of the best human hair, opting for the best 100% Pure Virgin Human Hair the world has to provide. In addition we feel like women should be catered to, which is why we make it convenient for you to purchase and have your 100% Pure Virgin Human Hair delivered to your home, office, or predetermined location.
Mission

We are a proud supporter of Locks of Love and will donate a percentage of all monthly sales receipts towards the donation of hair bundles to Locks of Love and organizations that provide hair pieces and wigs for those children and adults dealing with hair loss.
"The delivering beauty and hope project"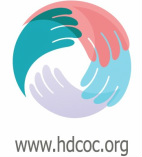 Hairliery.com is proud to partner with the High Desert Cancer Outreach Center to deliver Human Hair Wigs to patients suffering from hair loss from chemotherapy. Our goal is to help make woman feel beautiful. The High Desert Cancer Outreach center is a non-profit 501(c) (3) organization formed to educate the community on health care topics particularly those pertaining to the development and cure of cancer and cancer related diseases by providing educational tools through various manners of outreach. If you or someone you know has suffered hair loss from cancer treatment and would like to know more information about this program please call 760-298-8421 or visit www.hdcoc.org
Same-Day Delivery
Now offering Same-Day delivery in San Bernardino County, Riverside County, Los Angeles County and San Diego County. Get your Virgin Human Hair delivered to work, your local coffee shop, grocery store or your home. All delivery drivers have passed background screenings and will be respectful and courteous at all times ... and smell great. :)
Product
Inspect all packages BEFORE YOU SIGN. Note on the delivery receipt any obvious damage or notify the driver if present at the time of delivery. Failure to do so will result in you or your company being liable for the damaged merchandise. If you suspect internal damage OPEN IMMEDIATELY and communicate any damage to info@hairlivery.com