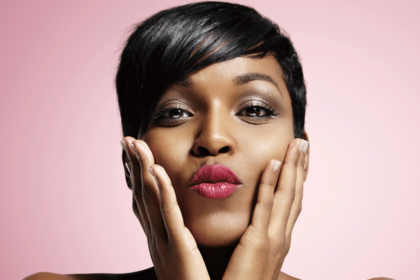 They say a picture is worth a thousand words. Today, the statement couldn't be truer. Head shots, photo-shoots, and professional photography are trademarks of your personal brand. Finding your right angle, light, and profile are key to landing a successful photo. A great picture will encapsulate who you are and what you represent. Hair is a part of that essential. Something so simple as a hairstyle can set the tone and theme of your photos, down to how it aligns with your face symmetry and head shape. So how do you pick the best hairstyle for your head/face shape? Where do you start?
Let's Talk Face-to-Face:
First things first, what head/face shape do you have? Take a good look in the mirror and size yourself up. How wide is your face? Is your chin short or long? These are some questions you will want to ask yourself. Can't determine your head/face shape from your own viewpoint? Whip out the measuring tape to get technical.
Measuring Your Face Shape:
1. Forehead: To get your forehead measurements, measure from one eyebrow arch to the other. 2. Cheekbones: Smile and take your tape measure across your upper cheeks, starting at the sharpest point below the outer corner and crossing over to the other cheek. 3. Jawline: Measure from the tip of your chin to the point below your ear where your jaw angles upward. Multiply that number by two. 4. Face Length: Measure from the center of your hairline to the tip of your chin. Write down these four measurements and note which is the largest. Use the information below to determine your face shape and optimal hairstyle.
Let's Talk Hair & Angles: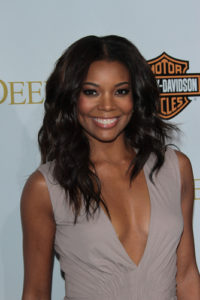 Round-Shaped Face: Cheekbones and face length have a similar measurement. They are larger than the forehead and jawline, which also have a similar measurement. The angle of the jaw is soft. Hair Tip: Pick a hairstyle that adds more length to the face and is face framing. Bangs and layers will slim the face. Make sure that it is longer than chin length. Wispy edges or tapered ends are ideal, but avoid feathering around the cheek. Hairstyles that add height to the crown area are best. Square-Shaped Face: All measurements are fairly similar. The angle of the jaw is sharp. Hair Tip: Take to long hairstyles that soften and frame the edges of the face. Blunt cuts that are just below shoulder length. Feathery bangs or a side parting are perfect. You can also look for a hairstyle that adds height to the crown. To soften your jawline, choose long bangs or layers that start at the jawline.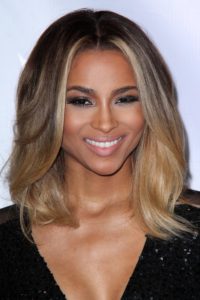 Heart-Shaped Face: Forehead is largest. In descending order: cheekbones, jawline, and then the chin is the smallest and rounded. Hair Tip: A heart-shaped face looks good with a soft, curly or wavy style that frames the face. Also pixie cuts and shoulder length hair with layers. Choppy layers will add more dimension to the hairstyle. Long bangs will also look just as fabulous. Triangular-Shaped Face: Large jawline, smaller cheekbones, and smallest forehead. The face can be any length. Hair Tip: Layered hairstyles will help balance and soften the prominent jawline of triangular faces. Styles with layers that taper at the jawline can also be flattering. Diamond: Face length is largest. Then, in descending order: cheekbones, forehead, and smallest is the jawline. The chin is pointed. Hair Tip: Many different styles look good on diamond-shaped faces. A blunt, shoulder-length cut or wispy bangs for long hair will go over well. Wavy medium to chin length hair with subtle face framing layers will maximize profile. Also, bangs are great to soften the face.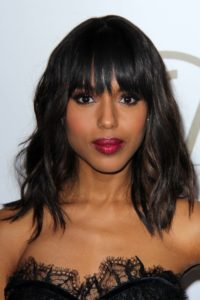 Oval: Face length is larger than the width of the cheekbones, and forehead is larger than the jawline. The angle of the jaw is rounded. Hair Tip: The great thing about oval-shaped faces is the fact that any shape or style can be worn. Short, long, layered, bobbed, the even symmetry of the face makes your options endless! Oblong: Face length is largest. Forehead, cheekbones, and jawline are similar in size. Hair Tip: The most flattering look is a shoulder length hairstyle. Widening the face a bit more is the goal. Choose wavy looks, a side part, long bobs, and blunt to long, side-swept bangs. Once you match your head/face shape with the right hairstyle and cut, your angles are sure to be flawless in front of the camera lens.